For every one of us one moment is very special, that we enjoy with our love ones, where it seems that all the happiness in this universe is kissing our souls. That day is our wedding day. Every individual on this planet desires to experience this day as the most memorable one in their unpredictable life. Working in New York as a wedding planner for the famous wedding planner in the United States of America named "Heavens". Our company had planned the wedding of many famous celebrities and royal dignitaries across the world wide.
From Arnold Schwarzenegger, Hard Rock wedding to the prince of Brunei's famous elegant royal outdoor wedding. All the big events had been captured by the wedding lens of "Heavens". Creating distinguished, sophisticated events from grand galas to intimate celebrations, and has been a part and parcel of the company. The day, I started working at the mecca of wedding planners "Heavens". I had only one dream to be a chief wedding planner at some of the most esteem weddings, which the universe will speak about. After living up to the expectations of the elegant and top notch clientele, which company had, finally one day the word heaven at "Heavens" became true for me and my career.
On 11th August, 2014 on a hectic Monday, we all were soaked up in the work and every individual rushing here and there to submit their reports regarding the up-coming new wedding plans and strategies for the this year wedding season. I was briefing up my new teams about the plans, which the head authority had sanctioned and suddenly I got a call from my boss, he said to join him in a conference room immediately as I can. The very next moment I just peeped in there. In the room as I entered saw Mr. Brad Pitt the Hollywood fame was on the screen. My boss said to me "for past two years, you have given what company had always asked for, and now Heavens is giving you the big chance you always had dreamed about". I said, "Pardon sir, I didn't get you." On the screen Brad Pitt smiled. Later my superior said, that I have been appointed as the chief wedding planner for the wedding of Mr. Brad Pitt and Gorgeous Ms. Anjelina Jolie.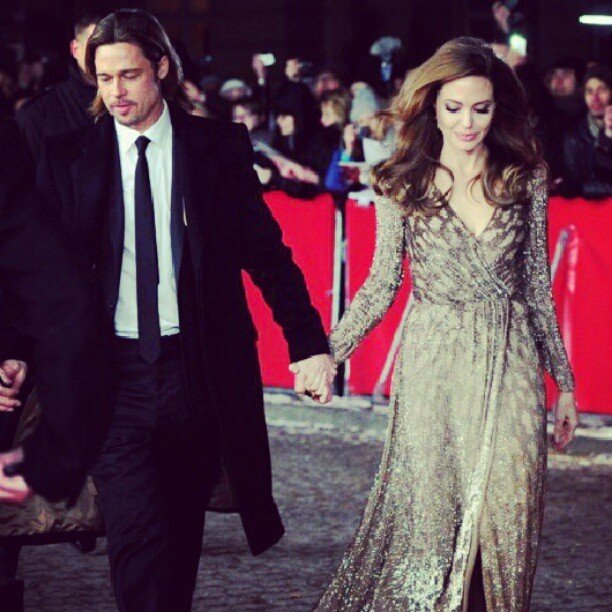 I got shocked as the world got on 23rd August, 2014. My boss said the company has got a secret and sweet job to do in the shortest span of time and I have been assigned the commander of it. After that Brad Pitt said only few things to me one he said I want to keep this wedding as a big secret for the whole world, next he said he want to get marry at a location, which is pleasant, sweet and unsung in the history of newsmakers and the last thing what he said was they only want to invite twenty six people, who are very close to them and the most important their designer, who normally designs, their dresses will be a part of our team and the whole arrangement must be according to Indian culture. Those were the things he said and at last he said he will contact us on 20th August, 2014 to know the updates regarding the preparations of wedding three days prior to the dream day of Brangelina. After the conversion with Mr. Brad Pitt got ended my boss said, this is a make or a break situation for my career and a moment that can add five star to the legacy of company.
In past planning for hundreds of famous celebrities, where inviting media, best interior designers, scintillating cooks, rock and roll DJ's was the drill, which all of us had followed, but this was something unpredictable, which the Hollywood famous couple had predicted from us. So for me it was a sweet and secret wedding that had to be planed. I asked my boss, sir whom should I take in my team for various departments. He said my boy be careful when you speak and he left the room, that was a hint for me to select the team members for this job. And I thought if I happen to select top crowd from my office, the show might go flop. So I decided that night I need to choose those people, who can confidently keep this big secret wedding under their stomach, because at "Heavens" anything big or small is always eyed by media like a glue.
So for me there were only two hundred eighty eight hours to create a miracle, out of which eight hours I utilized in planning who will be a part of this eleventh. Next day morning I entered my boss cubicle, with the list, which I had in mind, he had a glance and said "Go ahead". The next thing was to gather those ten people, whom I had listed down and the eleventh was the well renowned designer Mr. Luigi Massi, the master of creating the best outfits. All of us gathered in a conference room, where we started discussing about how we all are going to execute the plan for this secret wedding, like me my teammates were also blown away, when they heard that news making couple were planning to tie a knot.
Our biggest point of concern was to keep this news away from the ears of media, and for that it was important to keep this only till us. Every one of us started working. And the first thing I focused was on the location that can help us to keep this wedding away from the eyes of world. But the problem was the popularity the illustrious couple had, whatever they did becomes a fashion or a style statement, whatever they plan becomes the agenda of media houses. So to keep the biggest and the most awaiting news of them getting married was a challenge. Finally after a lot of brainstorming we came to a conclusion and the place got decided. The world's famous tourist destination France was on my list. As soon as I named France my boss said no, he said we are aiming to execute the world's most famous wedding but as a surprise for the globe, can't be executed in France, where tourist footsteps are highest in any season. Then I said - calm down sir, listen my plan first completely. There is a small village called
Correns in South France.
He said - "He has never heard of it."
and I said - "if a person like you who has planned so many weddings all across the globe is unaware about this place, then what about the rest." He understood my point and said I had to leave as early as I can for Correns, because the preparations could have been done over the phone also, but the plan didn't allow us to do that.
On 15th August, 2014 our team left for the venue to execute the entire setup for the big day that was 23rd August, 2014. The day Brangelina were going to tie a knot officially. After reaching Correns, we decided that the wedding wows will take place in the chapel of Chateau Miraval. Things were going at decent pace, but at every moment we all were worried about the leak of wedding news, so to avoid that the team use to never take the names of the elite couple. We use to always use the word Mr and Mrs Smith, the movie characters the sizzling couple played on the screen. Always a caution was at our top priority that chef who is going to cook the food, the chapel decorators and even the priest wouldn't be informed about whose wedding it's going to be. On other hand the master tailor was on the completion of the white elegant wedding gown for Ms. Angelina Jolie.
Time went on and finally on 20th August, 2014 Mr. Brad Pitt called me up and said so how the things are going and I replied we all are just three days away from biggest glamorous breaking news. Whole wedding is planned online and done all bookings and shopping through
Baggout
Online retailers. The list of selected retailers for different purposes are:
Wedding cards: Vistaprint.com

Wedding Venue: Expedia.co.in and Hotels.com

Decoration: Ferns and petals

Wedding dress: Flipkart

Jewelry: Jewelskart

Furniture: Fabfurnish

More items: Homeshop18
On 22nd August just a day before the wedding all the twenty six guest and the Hollywood eminent pair landed at Correns, they were accompanied by my boss. The hotel staff recognized that Branjelina was in their hotel, but none of them could notice that they were the bride and groom for the next day, that was the impact which are team had created by acting like undercover wedding planners.
The next morning fifteen minutes before the wedding ceremony the chefs, priest and other supportive staff were told about the Brangelina getting marry, but every ones cell phones were confiscated for a while so that no one could take pics, finally the biggest surprise was executed, the joy was shimmering on the couple face. My boss standing next to me,said
"You did it."
From the stage Brad Pitt waved me and said thank you. Then in next hour everything was back to routine, the eleven of us were lifted from our duties, and in next couple of hours the media started covering this news by saying the sweet and secret surprise. I was immensely tired, but still I managed to get a pic with couple and after joining back at the New York office, my co-workers started calling me
"007 wedding planner."
Entry for
Baggout Contest